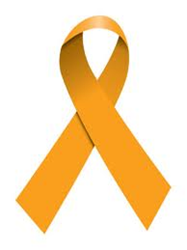 Miami, Fla. (PRWEB) March 31, 2015
Bringing together key individuals and representatives from leading laboratories and centers working with renal cell carcinoma, the Tenth European International Kidney Cancer Symposium seeks to provide a forum for the exchange of ideas and information that will continue to frame directions for future research and treatment.
Registration is priced at US $ 800 for physicians, healthcare, and industry professionals and $ 450 for nurses, residents, and fellows (or others with an interest in kidney cancer). Registration for the meeting and booking of hotel rooms may be completed online or on-site. The symposium dates are April 24 and 25, 2015.
"For a decade, this has been one of Europe's best attended medical meetings dedicated entirely to kidney cancer. KCA is grateful to Pfizer, our Platinum sponsor, as well as to exhibitors Novartis, and Argos, for their financial support that enables our charity to provide this valuable educational opportunity," says Carrie Konosky, KCA VP for Development and Public Affairs.
"We've learned that the key to excellent care for patients is the well-educated physician," Konosky adds. "That's why KCA places such strong emphasis on continuing medical education."
This year marks the 25th anniversary of KCA's founding. It is a charitable organization made up of patients, family members, physicians, researchers, and other health professionals globally. It is the world's first international charity dedicated specifically to the eradication of death and suffering from renal cancers. It is also by far the largest organization of its kind, with members in more than 100 countries.
Breaking News Web: Find the latest news from all around the web!